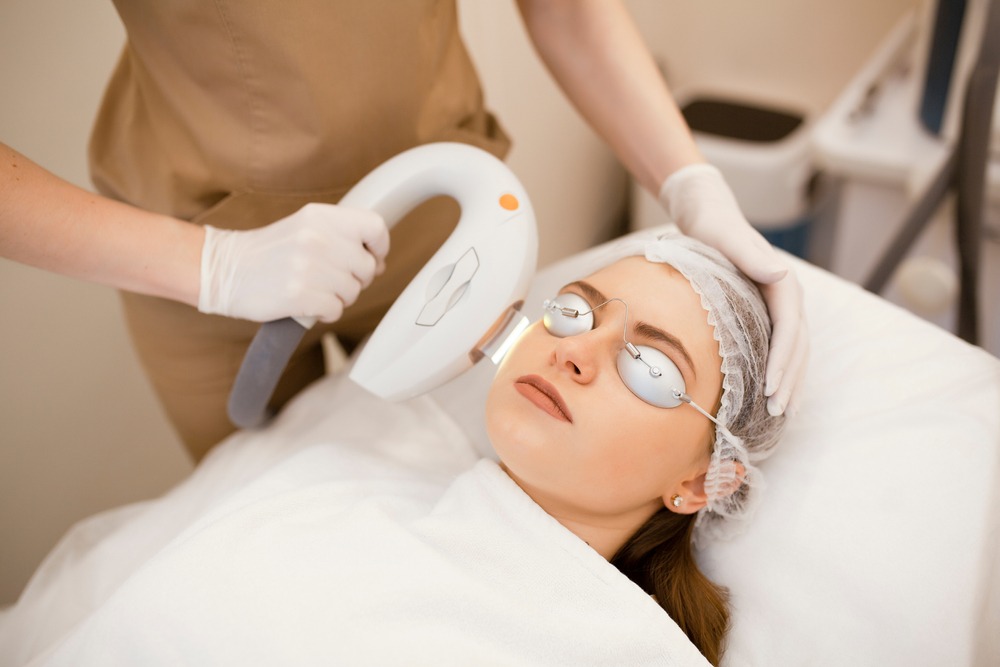 Best IPL Cost in DC: How Much You'll Pay for a Photofacial
Cosmetic skin concerns on your face can easily be eliminated with a quick and easy treatment known as a photofacial.
An intense pulsed light (IPL) photofacial is THE solution to aging, hyperpigmentation, and other common aesthetic issues, and it's truly worth the money! You want to be sure to get the best IPL cost in DC for your photofacial.
But, just how much should you expect to spend?
First, You Need to Know if You're a Good Candidate
Not everyone qualifies for IPL, though most healthy adults with realistic expectations about what the treatment can achieve do. An IPL photofacial works best on those with lighter skin tones, but those with dark skin may still be able to benefit.
You're likely an ideal candidate if you have:
Fine lines or wrinkles

Hyperpigmentation / melasma

Large pores

Shallow acne scars

Sun damage
How Much Does the Best IPL Cost in DC?
For an exact quote, you need a consultation with an experienced photofacial provider. They'll determine your eligibility, give you a personalized price, and let you know how many IPL sessions it could take to achieve your desired results.
You're likely to spend between $300 and $600 per visit, and you may need up to six. Ask about discounts for paying upfront for multiple sessions.
Glowing Results at a Price That Can't Be Beat in DC Are Just a Call to Custom Beauty Med Studio Away
For the best IPL cost in DC, turn to Custom Beauty Med Studio, where Chelsea Samo-Lipman treats patients of all skin types and tones!
Offering a variety of aesthetic services to help you achieve the healthy and youthful skin glow you desire, Chelsea is dedicated to keeping prices from being cost prohibitive.
Call us today at 202-410-1199 to book a consultation for your customized IPL price, and be on your way to better skin!