Botox for Forehead in Capitol Hill, Washington DC
Fotona 4D Laser Facial in Washington, DC
Aging is inevitable, but you don't have to look your age! With a laser facial, you can take years off your appearance.
The Fotona 4D Laser facelift is one of the newest skin tightening procedures that is safe to use on all skin types and tones. With a laser facial, you can reduce the appearance of sagging skin, folds, wrinkles, and other visible signs of aging.
Why Choose a Fotona 4D Laser Facial for Skin Rejuvenation?
Everyone deserves to look and feel their best. With a laser facial, you can undo the hands of time and feel confident with a rejuvenated, refreshed look. This skin-clearing and anti-aging procedure combines four different treatments and two complementary wavelengths to tighten the skin while also restoring collagen, adding volume, and erasing fine lines and wrinkles.
Unlike creams that promise to provide a youthful look, a laser facial actually provides the results you want. And unlike surgical procedures, a laser facelift doesn't require any incisions or downtime.
What Does a Laser Facial Feel Like?
At most, the Fotona 4D laser facelift will cause slight discomfort. Most people compare the sensation to a sunburn, with a slight sting that feels similar to a rubber band snapping your skin. A topical anesthetic can be applied if you're worried about your comfort during the procedure.
When Will I See Fotona 4D Results?
A Fotona 4D laser facial typically requires three hour-long treatments spaced two weeks apart. Most patients see immediate improvement after their first session, with results improving with each session. Further improvements will continue for six to nine months after the final session, as the skin continues to regenerate new elastin and collagen.
Results last up to two years, after which touch-up treatments are recommended to maintain your amazing new look!
Am I a Good Candidate for a Laser Facial?
Anyone who wants to look younger without going under the knife and is in generally good health is likely a great candidate for a laser facial.
The ideal candidate understands that several sessions are needed for optimal results and has realistic expectations about what the treatment can do. To find out if you qualify, you need a consultation with a reputable Fotona provider.
Where Is the Best Place to Get a Fotona 4D Laser Facial in Washington, DC?
Boost your confidence and feel better than ever with a laser facial from Custom Beauty Med Spa.
Providing natural looking results that help you get your glow on is our expertise, so contact us at 202-410-1199 to schedule your consultation with Fotona 4D expert Chelsea Samo-Lipman, PA-C today!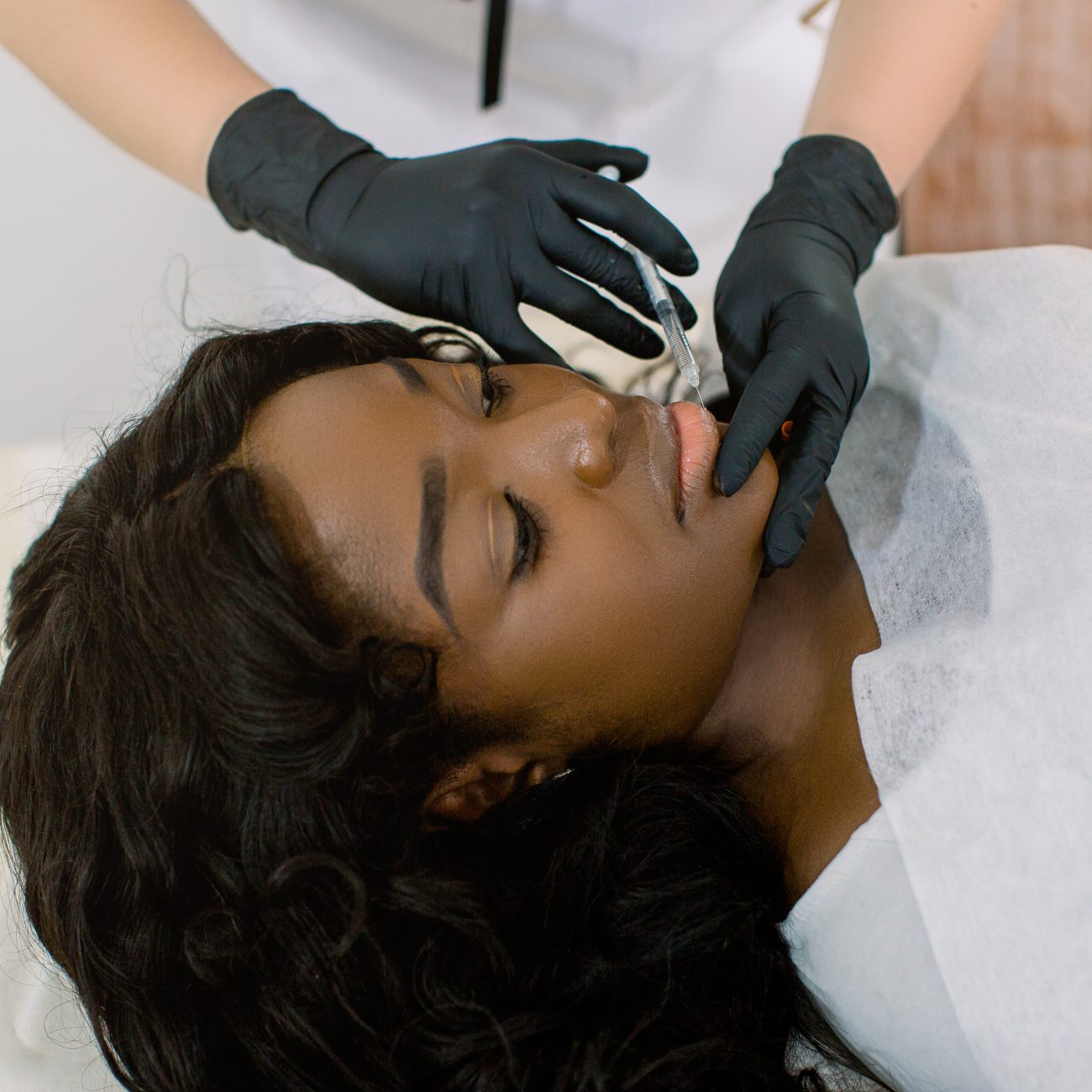 Natural looking lips is our goal, producing beautifully elegant lips is our specialty!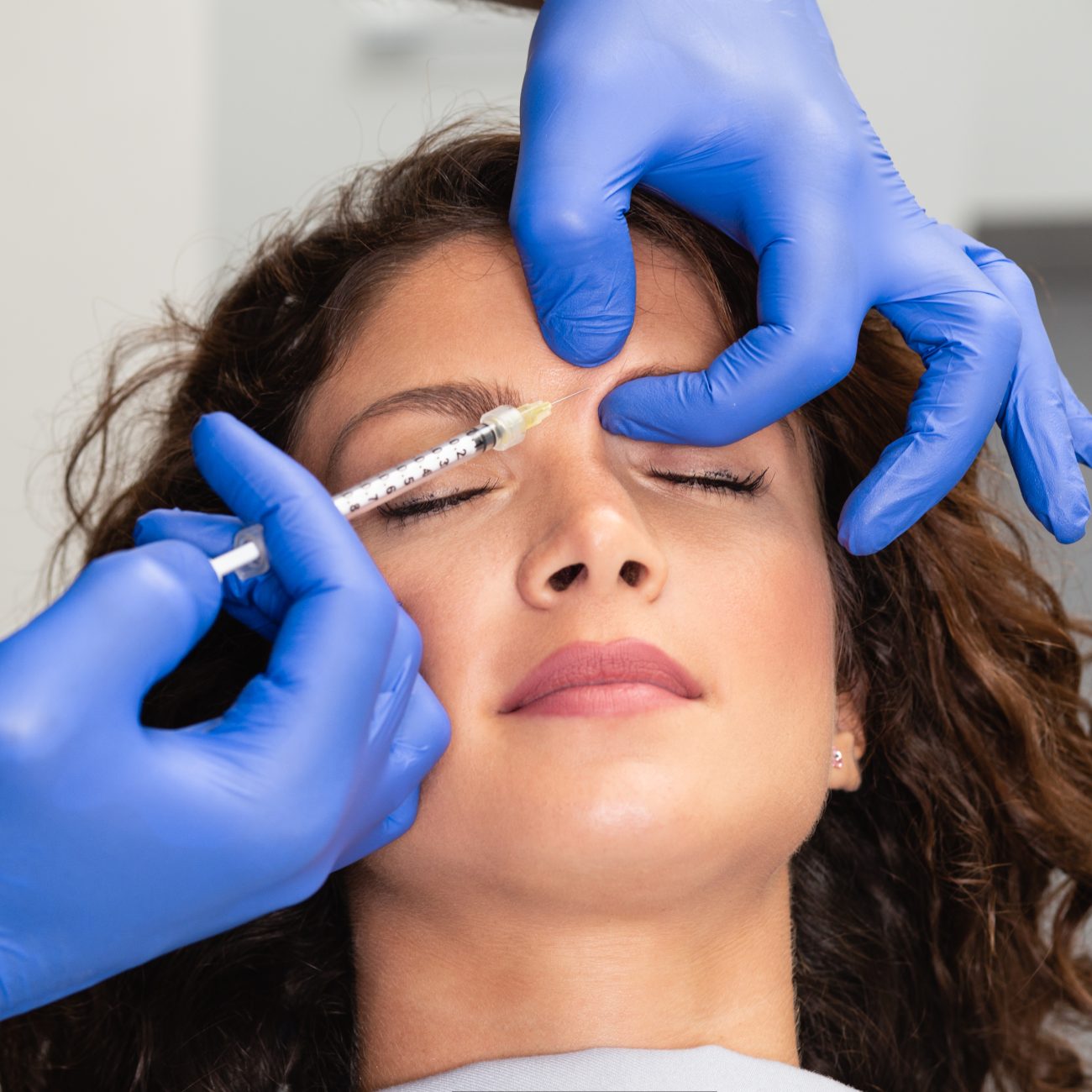 Relaxing  wrinkles across the forehead, crows feet, or around lips or mouth can be done painlessly!
Sagging skin can be reduced for the face, neck, and chest with Morpheus8 laser technology.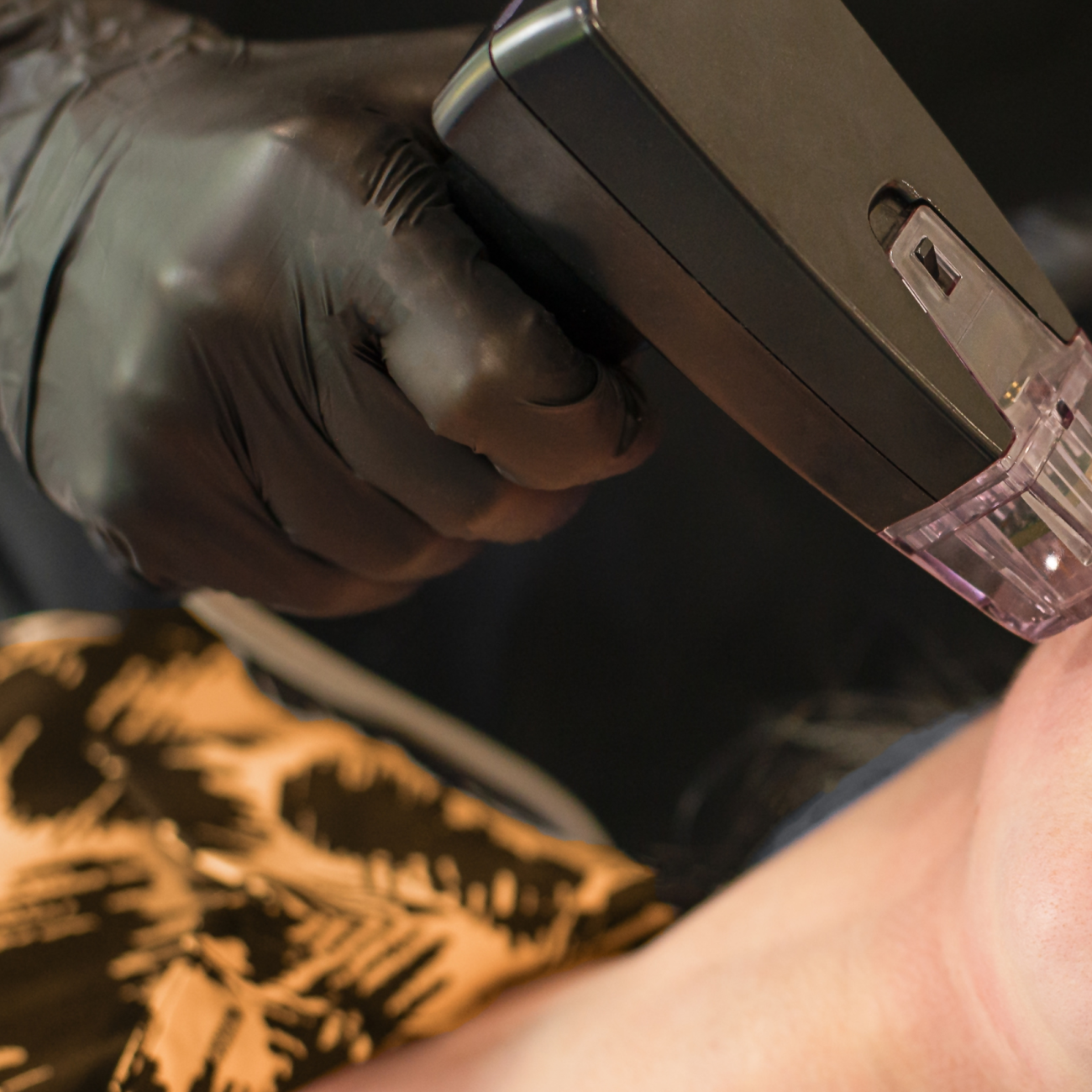 Burning fat cells, building muscle strength and tightening the skin on the body are achievable with Emsculpt!